Dental
Implant
Dental Implant solves all defects of other full-arch restorations such as porcelain bridges and dentures. 
Call us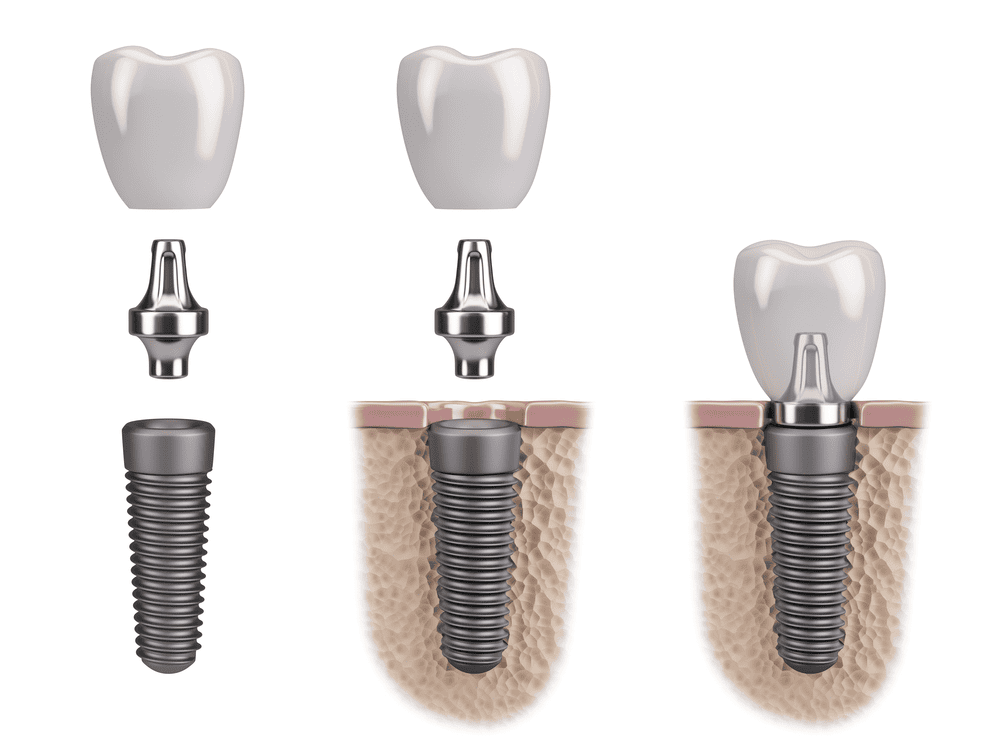 Structure
A dental implant is comprised of a corrosion-resistant Titanium screw embedded in the jawbone, and an abutment that sits along the gum line and supports the crown on top of it.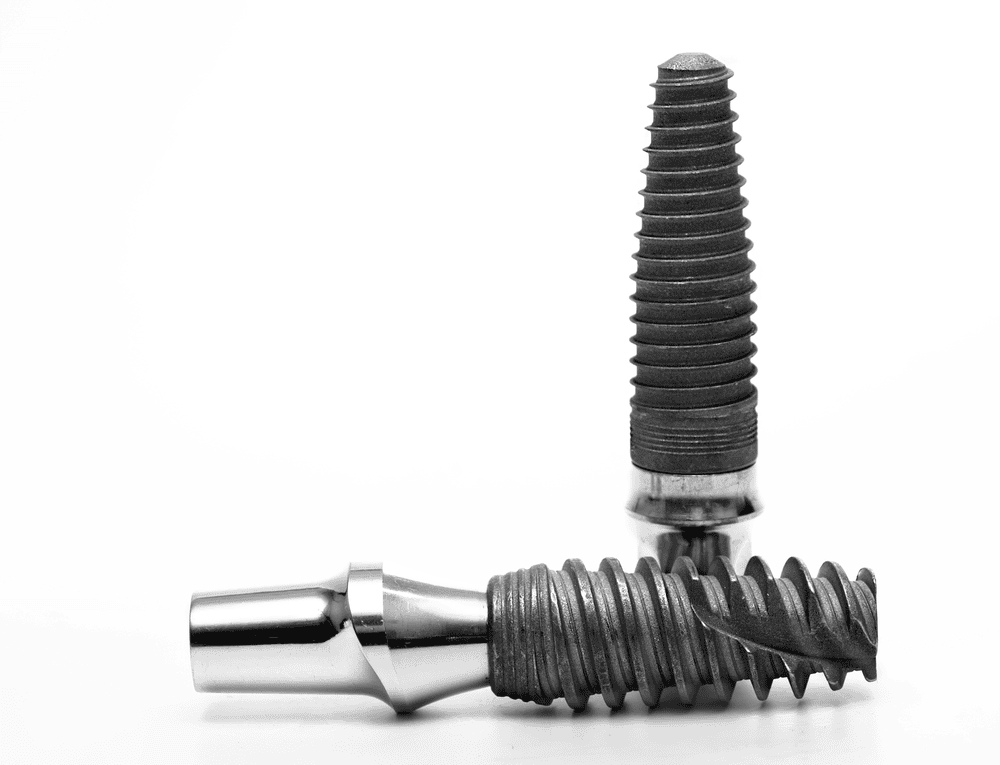 Principle
On the outside, a porcelain crown can look the same as an implant, but it is not permanent due to the lack of compatibility. It is the Titanium screw that helps grow bone tissues and acts as a new root for the crown.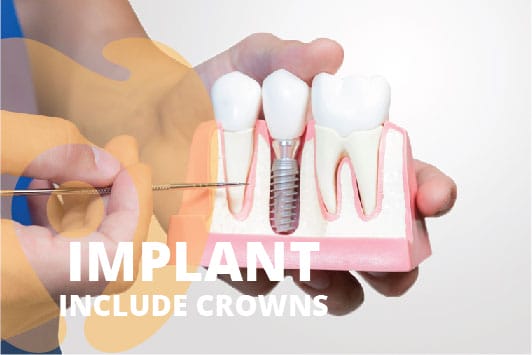 Use
Dental implants restore missing teeth completely, and as strong as natural teeth. They improve oral health and eating functions and beautify facial appearance. 
Advantages of dental implants 
No adjacent teeth needed to be prepared or ground down to hold your new replacement tooth/teeth in place like bridges;

The titanium posts are placed permanently in the jawbone;

Dental implants function like your own teeth, safely and comfortably;

Dental implants improve speech and give you back your smile;

They can last a lifetime when done with high-quality materials combined with expert training. 

Who needs
a dental implant?
This technique is best suitable for those who have a single missing tooth or a few widely spaced missing teeth, which is caused by accidents, failed root canal treatment, periodontitis, etc.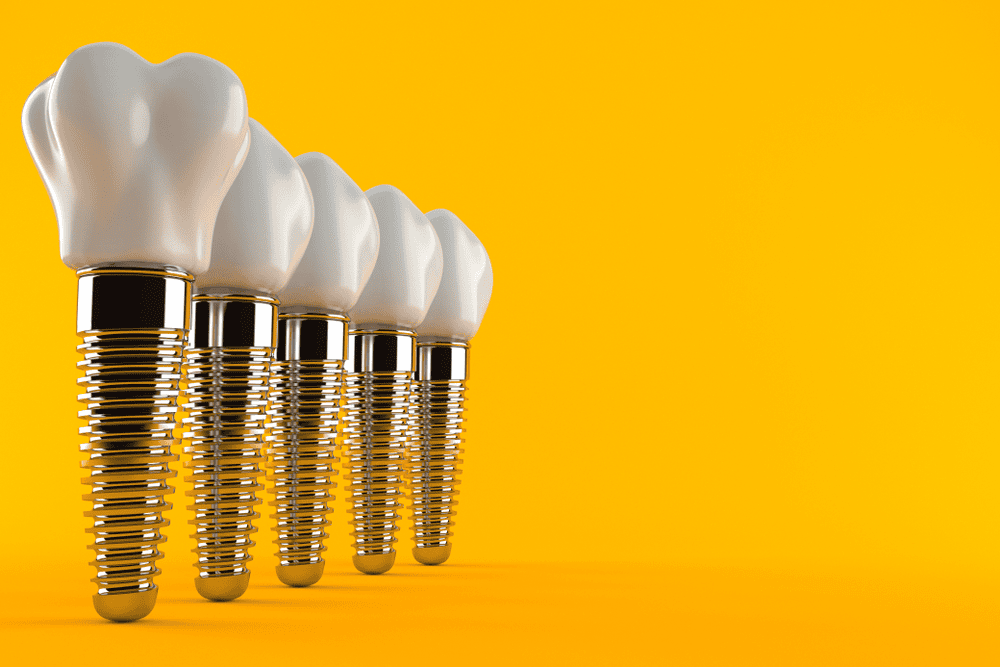 Dental Implant procedure
– Performing a medical check-up and taking 3D CT images; 

– Performing teeth cleaning and delivering local anesthetics;

– Making incisions in the gum to place implants in the jawbone; 

– Waiting 4-6 months while the bone grows around the dental implants; 

– Placing the abutment above the implant; 

– Taking dental implant impressions for crown fabrication; 

– Screwing the crown into the abutment;

– Regular check-ups after dental.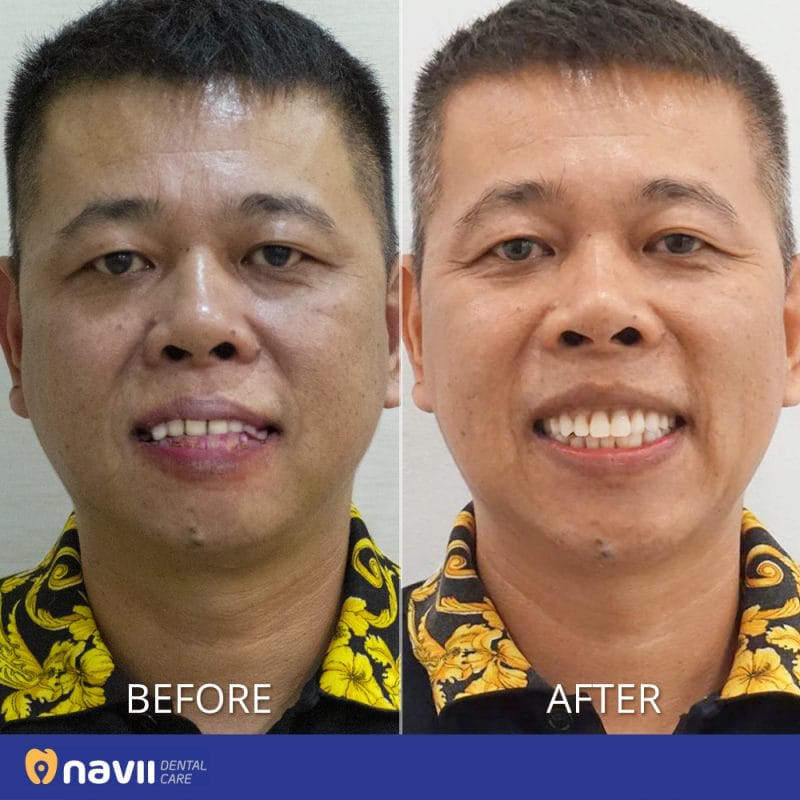 Why Navii Dental Care for Dental Implant?
Doctor Le Thi Thai Hoa is among a handful of specialists in Dental Implant in Vietnam;

We possess internationally standardized facilities imported from Germany and USA;

Navii Dental Care is the biggest dental center in Hoan Kiem District with high professionalism and competitive prices.